New 2019-2020 Fiat for sale in Atholville
Fiat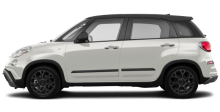 2019 500 L
More Details >
Finance from as low as
$77
+ taxes / week at
3.99%
. Term of 96 months. (Freight/Prep included)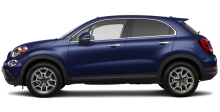 2019 500X
More Details >
Finance from as low as
$95
+ taxes / week at
3.99%
. Term of 96 months. (Freight/Prep included)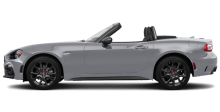 2019 124 Spider
More Details >
Finance from as low as
$95
+ taxes / week at
3.99%
. Term of 96 months. (Freight/Prep included)
* Manufacturer's suggested retail price. HST and licensing fees not included. Does not include current promotions.
Ask online
for applicable specialsPlease note the Drive Green government rebates are included if applicable.
Our New Chrysler, Jeep, Dodge, Ram and Fiat Collection

Want to learn more about a particular vehicle? Check out our Vehicle Showroom, allowing you to configure your own car, truck, minivan or SUV while also learning the technical specifications and available features for each model.